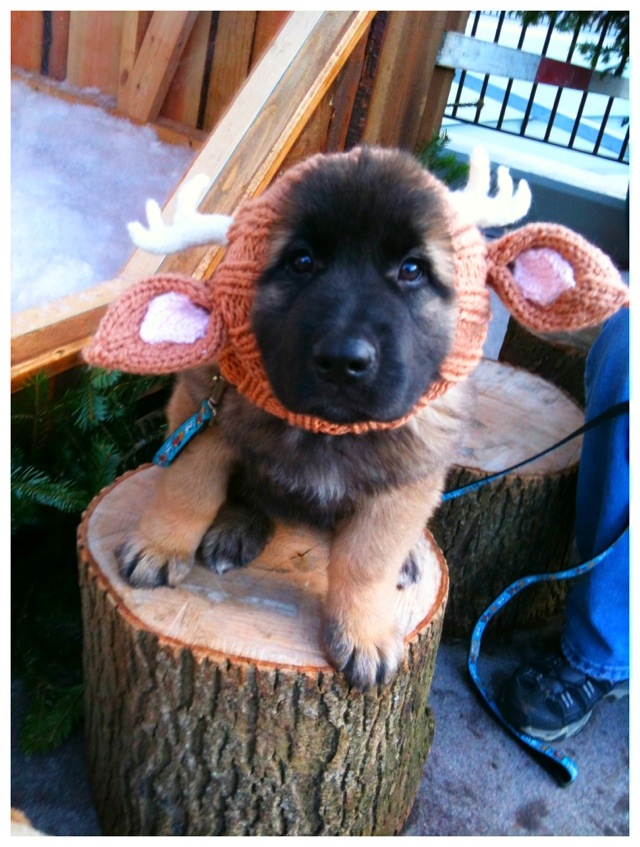 Millie went on a visit to town on Saturday. She met lots of people and loved all the sights and sounds. She met a few dogs too!
We loved being able to take her in most of the stores and she helped with the Christmas Shopping.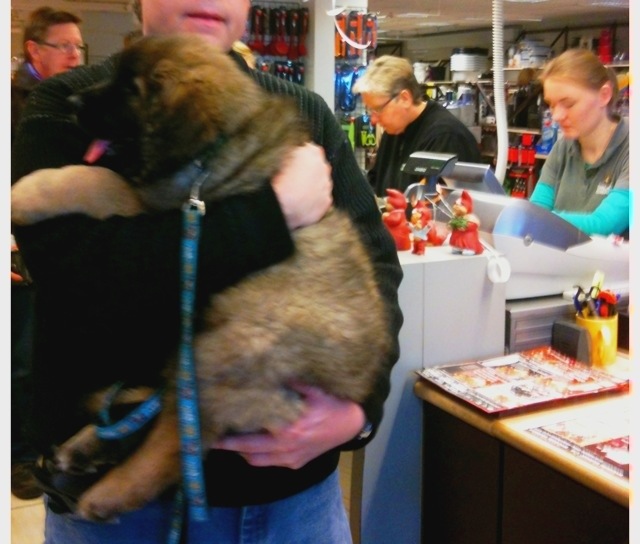 This was Millie helping at the cash in one store – Santa's Little Helper.
We think her Favourite shop may be this one….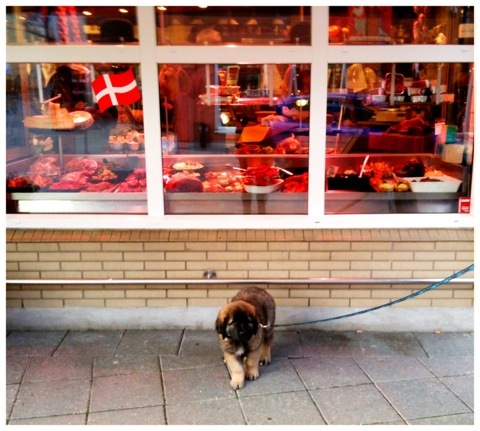 The Butcher Shop – plenty of sniffing went on here.
In the end we made it to town square and she said "Hi" to all the market vendors but she really liked the winter gnomes and wanted to join them as a reindeer. So she did…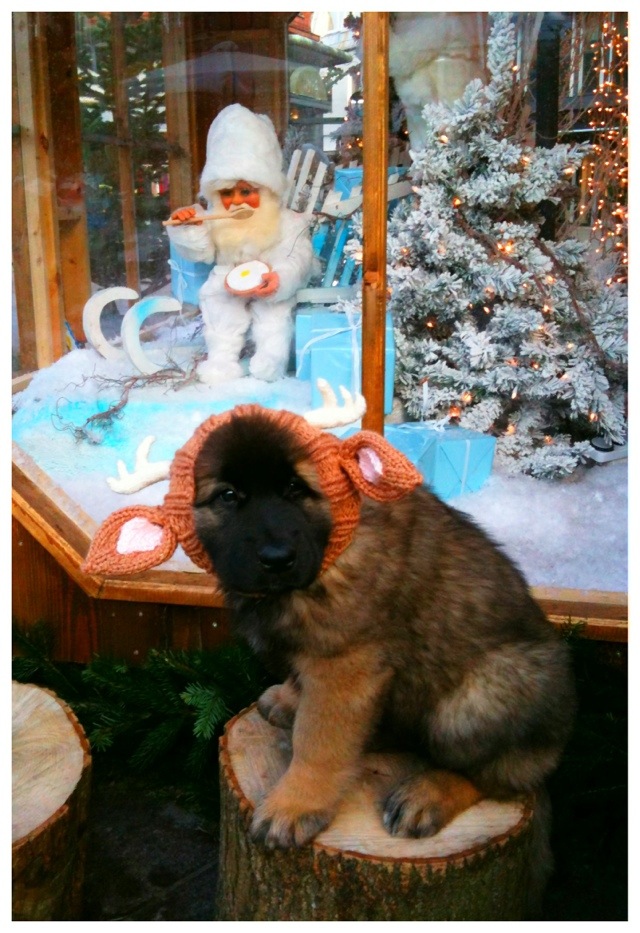 We had a great day and Millie came home and had a big puppy snooze.